Reverend Dr. Joan Prentice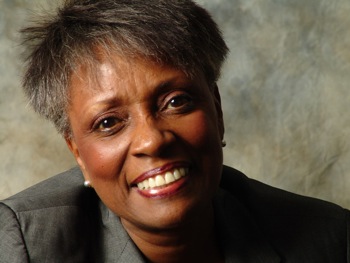 Minister of New Members
jprentice(at)mt-ararat.org
(412) 441-1800 x246
Ministries
New Disciples
Reverend Dr. Joan Prentice was born and raised in Pittsburgh, PA to Mattie and Samuel Broom. She was licensed to preach the gospel in March 1994 and was ordained in October 1998.
She currently serves as the Pastor to New Members and is responsible to prepare new members for membership through new member classes, baptism and right hand of fellowship. Her Pastoral responsibilities include continued education for new members through bible survey classes and topical workshops.  In addition, she also handles all pastoral care to new members and the general membership of Mount Ararat Baptist Church.
Her ministerial mission is to encourage and disciple new members so that they continue to grow in grace and in the knowledge of our Lord and Savior Jesus Christ. She also strives to see that they would be active participants in the life and ministry of the Church as they realize God's purpose in His church and their lives.
Rev. Prentice is a graduate of Carlow University with a Bachelor of Arts Degree. In 2005, she received a Masters of Divinity at Pittsburgh Theological Seminary. In 2011, she received her Doctorate of Ministry from  Pittsburgh Theological Seminary.
She and her husband, Marvin are the proud parents of Erica, Nikkisha, and Marvin, Jr. and have eight grandchildren (DaRon, Iyana, Excel, Cassius,Truth, Ellyana, Sophia and Noelle).
KEY SCRIPTURE: Romans 1:16-17