About MACC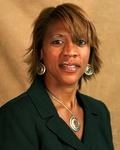 Dr. Taunya Tinsley, Ph.D, NCC, LPC
Director, Mt. Ararat Counseling Center (MACC)

counselingministry(at)mt-ararat.org
(412) 441-1800 ext. 270
---
This ministry is designed to help existing believers develop and deepen their knowledge of Christian beliefs. Anyone interested in spiritual transformation through scriptural information should consider this ministry. The goal of this ministry is to comprehensively prepare believers for their walk of faith and obedience in Christ. Participants should have a genuine interest in matters of discipline, faith and spiritual growth.
The objectives of the Mount Ararat Baptist Church Counseling Ministry are:
To provide, through the Mount Ararat Counseling Center (MACC), Christian based psychological and emotional support, as well as social services to clients, who may or may not be members of the Mount Ararat congregation but who are in need of professional guidance in dealing with issues that may prevent effective and responsible conduct of their daily lives.
To provide opportunities for on-going spirituality grounded training, and professional development of underrepresented mental health professionals, in order to increase their availability for this ministry, as well as in the community at large. In addition, this component will provide, among other thing, personal support, networking opportunities, sharing of professional resources, and practicum or internship experiences for college students in order to promote their development, and to enhance the delivery of services to clients.