Reverend Robert James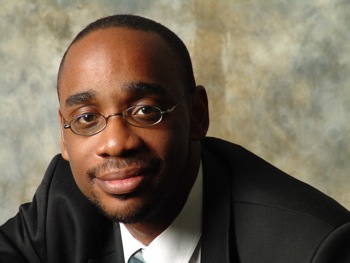 Youth Pastor
rjames(at)mt-ararat.org
(412) 441-1800 x260
Ministries
Youth Ministry 
Rev. Robert James, also known as Pastor RJ, is a native of Baltimore, Maryland. He has served in ministry for over 16 years with churches, ministries, and communities all across the United States. He was also blessed to serve as a Missionary to South Africa (Johannesburg, Durban, Cape Town, and Soweto).
Pastor RJ currently serves as the Pastor of Youth at the Mt. Ararat Baptist Church in Pittsburgh, Pennsylvania where Rev. Dr. William H. Curtis is the Senior Pastor. As Pastor to Youth, Pastor RJ along with his ministry team has made a significant impact in youth church attendance, community outreach, discipleship and youth leadership development at Mt. Ararat Baptist Church.
Pastor RJ has added multiple components to the Youth Ministry of Mt. Ararat that includes Eleven47, a multi-sensory worship experience for teens that combines drama, music and the preached Word.
Pastor RJ is also the visionary leader for The SHIFT. The SHIFT is a youth movement comprised of young people from various communities whose goal is to share the gospel of Jesus Christ through dance, mime, drama, spoken word and other visual arts.
In the community, he serves as a counselor, youth advocate, lecturer, teacher, mentor and preacher. He ministers at schools, colleges, youth retreats, conferences, youth camps and worship services throughout the United States.
Pastor RJ has a Bachelor of Science Degree in Electrical Engineering from Morgan State University in Baltimore, Maryland and a Masters of Divinity Degree from United Theological Seminary in Dayton, Ohio.
He is married to Penda James and they have one daughter Amaris.